Yes, food edition. I tried a few new food items and recipes this last week that I loved, enough to share them all with you!
Thankful Thursday is all about sharing things you are thankful for throughout your week, big or small. We'd love to have you join in with us-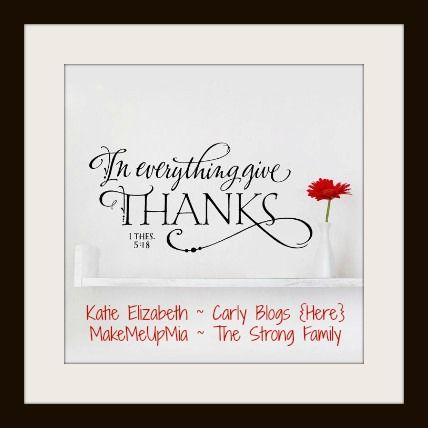 -Make sure you visit my co-hosts-
Katie Elizabeth - The Strong Family - Carly Blogs Here
Brown Sugar Cinnamon Mini Bagels + Honey Pecan Cream Cheese. Holy crap, amazing. The most delicious combo!
Clean Eating Ice Cream. Easy & delicious, new fave for sure.
1 frozen banana, in chunks
1/4 cup unsweetened almond milk
1 tablespoon cocoa powder
Mix up in your blender, Nutribullet or food processor! Voila, soft serve.
Katie's BBQ Chicken Pizza. You can find the recipe here, it's so tasty. I used a thin Archer Farms crust from Target, light and crispy.
Summer Treats. You know me and my sweet tooth… I gave these a try and they are SO good! Something to eat every once in a while that isn't too terribly bad for you.
Quest Bar Delivery. These aren't new, but I restocked this week. Hi, I'm a Quest Bar addict. Quest Bar and Spark are my go to pre gym snack.
Ok, Dustin and Pixie aren't food related, but I love them. They always make me smile and I'm so thankful for them both.
Have a good Thursday loves, we're almost to the weekend!