Good morning beauties! I'm curled up in my warm bed, not wanting to get out of it. It's been a little chilly this week here in Oklahoma. I also overslept a little this morning, more on that below… What is up with this week?!
Time for a little Thankful Thursday-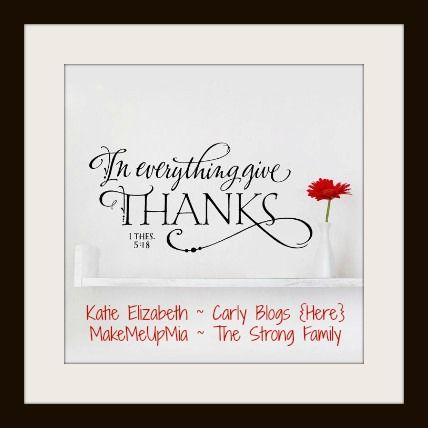 -Make sure you visit my co-hosts-
Dinner Dates. More specifically, with my love that involve my favorite foods. I'm currently obsessed with this meal from McAlister's. Their 1/2 Harvest Chicken Salad sandwich and 1/2 Pecanberry salad is where it's at. And Cherry Berry now has these dividers, genius. Half chocolate-y goodness, half fruity. Yes that's Fruity Pebbles and Captain Crunch Berry, I'm a child.
My mama. I don't get to see her very often, so I enjoyed treating her to lunch and a little shopping this past week. I got to spend time with gma too, but failed at getting a picture!
Ebates. I've talked about Ebates before, but you all, I seriously love them! I got another check this week! I haven't really been online shopping much lately, but $20 extra is nice to have! Anytime I buy anything online, from our vitamins to makeup, I always login to Ebates first. Why in the world would you not want to get paid for buying things you're going to buy anyway, you just login to your account first! Can't say enough good things about them.
Spark. This week has been rough. It's been one of those weeks that I oversleep and have a hard time getting up then after work I'm just sleepy and unmotivated. I've come home and drank Spark everyday this week. It wakes me up and make me want to workout, not just lay on the couch!
Ipsy! I love when it's Ipsy time. Best $10 a month I spend. You can see this months full review here.