If you hadn't noticed, it's now May. I like May. It's my birthday month. It's only May 1st, my birthday is May 31st so I have all month but I'm already planning.
I would love a pool, my husband and a fruity drink. #dreaming
It's Thankful Thursday ladies, see what I've been thankful for this week below.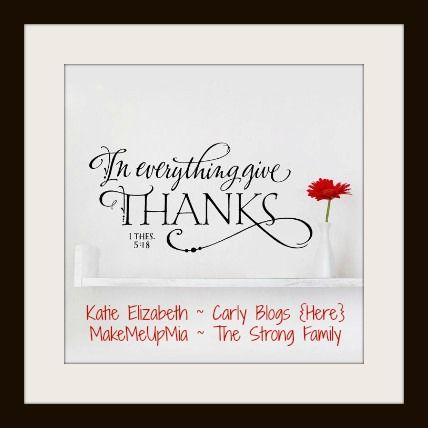 -Make sure you visit my co-hosts-
Katie Elizabeth - The Strong Family - Carly Blogs Here
Sweets that aren't terribly unhealthy. Hello, my name is Mia and I have the worst sweet tooth. I want something sweet every night, I don't do it, but I want it. This week I crushed up 1 graham cracker, added a scoop of fat free cheesecake pudding and a small handful of mini chocolate chips. Delicious creation.
Pinterest/Blogger fashion inspiration. I have a serious amount of clothes in my closet, it's a problem. I feel like there are thousands of outfit combos, I just don't see them. I'd been wanting a new jean jacket, then my girl Biana posted some great jean jacket inspiration. I went to Old Navy and grabbed one, I then had everything to recreate this look. See, I never would have pulled these pieces on my own. Thanks girl!
Sephora. Specifically my local one and the amazing employees. I went in this week to chat about BB & CC creams, girl hooked me up. Before I knew it I had a handful of things she wanted me to try. I love the girls at my local Sephora, they are the sweetest and always so eager to help me. I appreciate their amazing return policy as well. Being able to try things and return them if I don't like them is a major plus!
My Panera Rewards. I thoroughly enjoyed my large hazelnut coffee and FREE blueberry bagel with honey walnut cream cheese. I decided to try the blueberry one this time, but normally I'm all over the cinnamon crunch ones. Holy crap those things are heaven. Who knows what I'm talking about?? If you haven't had the cinnamon one yet and you want to splurge, go get it. You won't be sorry.
One more day to sign up for our Nutribullet + $30 Target gift card giveaway, don't miss out! You can find it here.