Spring just started but before you know it, summer will be here. Plus beach vacations have already started for a lot of us!
For this week's Glam Series, we're talking all about our summer favorites. I'm ready for the beach, how about you ladies?
(1) Bronzer, a no brainer. This e.l.f bronzer in Golden Bronzer is a fave of mine. It's a perfect all over glow, and it's only $3. You hear me, $3.
(2) Urban Decay setting spray. It's one of my must have products every single day, but especially in the summer. Keeps that face in place!
(3) Hot, and I mean hot, pink polish. China Glaze Pool Party is a great pick. The brighter the better to me in the summer.
(4) Sunscreen is an obvious, but a sunburn is inevitable for me. It's gonna happen. Dustin and I already had to bust this stuff out after each getting burnt last weekend. Hawaiian Tropic Silk Hydration After Sun Lotion is a drink for your sunburn that smells like a fruity drink straight from Cancun. Love it!
(5) I always want chapstick or something on my lips, I want hydration but I want color too. Meet Cover Girl Lip Perfection Jumbo Gloss Balm. Berry Twist is a new fave, the perfect fuschia shade. These things rock!
Tell me YOUR summer favorite?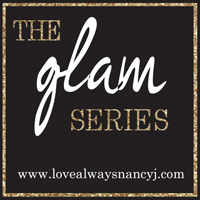 Linking up this week with Love Always, Nancy J