Good morning! I'm laying here snuggled up in my warm bed trying to wake up for the day. It looks like it's going to be a little stormy here in Oklahoma today, makes me wish I could just stay put right here all day.
Sharing a few things with you from my week that I've been thankful for. Big or small, it's good to find something from each day that you're thankful for. I hope that you'll join us!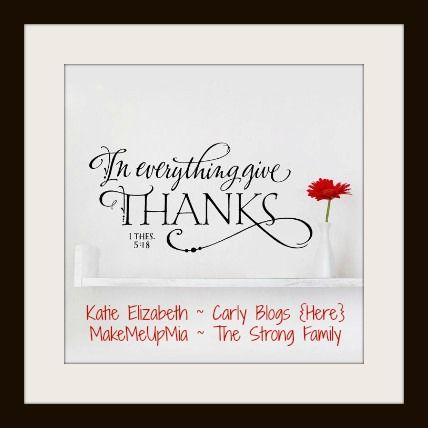 -Make sure you visit my co-hosts-
Katie Elizabeth - The Strong Family - Carly Blogs Here
My 2 loves. They make me the happiest. After dinner snuggles, Pixie was diggin' it.
Easter Breakfast. I made us a delicious breakfast of egg whites, spinach and chicken sausage with a side of toast with cinnamon cream cheese and blueberries. We definitely enjoyed it.
Time with my little brother. We spent Saturday with Christian, it was so good to see him and my family. Love that boy.
YOU ALL. After kind of a rough weekend, I shared some of my feelings about being in a funk on Easter and the latest news regarding Christian. I'm beyond thankful for each of your sweet comments and emails that I received. I was so touched, you made me feel a millions times better. I love and appreciate you all!
My grilling hubby. He made us some delicious chicken and I made us some pasta and salad. Warm weather and grilling makes me so happy!
Evening walks + family selfies. We don't get to spend a lot of time together during the week due to Dustin's work schedule. So when we do, I cherish it. The weather was gorgeous Tuesday so we got out for a neighborhood walk. Pixie is refusing to look at the camera…. brat.
Healthy snack creations. If you follow me on IG you saw this, but man was it good! I spread some chocolate PB2 on a chocolate rice cake then topped it with banana. It was delicious and very satisfying.