I'm so happy to be linking up with Love Always, Nancy J this week for a series I've been reading and loving for a few weeks now. It's right up my alley…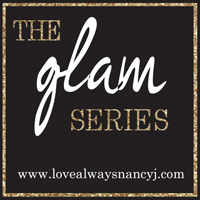 This week we're talking about all things NAILS. I'm sharing with you my fave nail products below, make sure you visit all the other girls linking up as well and see what everyone is loving.
I buy both of these at Sally's Beauty and I LOVE them. The top coat was a game changer for me. Seriously, I can't imagine not having it now! I apply my polish, and pretty much immediately apply this and within a couple minutes they are DRY- No. More. Waiting.
I decided to spotlight all of my favorite Essie polishes, I own more Essie than any other brand. I feel like these top 5 of mine will get you through each season of the year.
What is your FAVE polish of all time? Do you share my love for any of these?